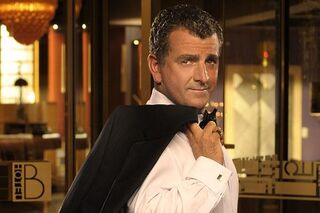 Gino Primirola is played by actor Martin Marquez. He first appeared in the series in Season 1, Episode 1. Gino has worked at the bar in the hotel for many years. A native of Rome, Italy, he grew up in Spain and still has a strong Spanish accent.He currently holds the Barman of the Year Award (2007).
He is known as a creative mixologist, developing new drinks.
Ad blocker interference detected!
Wikia is a free-to-use site that makes money from advertising. We have a modified experience for viewers using ad blockers

Wikia is not accessible if you've made further modifications. Remove the custom ad blocker rule(s) and the page will load as expected.